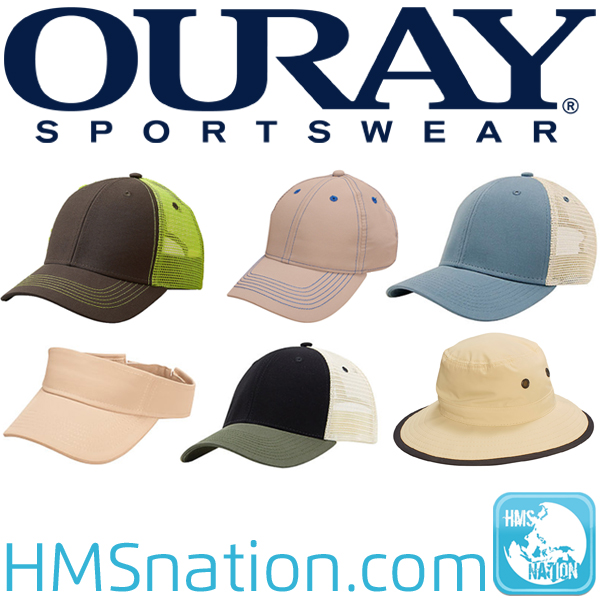 What makes Ouray hats so great and why should you buy them? In addition to being one of the first distributors to offer such a high quality product, Ouray also are great for embellishments like embroidery. Once you try on a Ouray cap, chances are you won't want to take it off.
Because Ouray offers so many unique colors and styles, it is easy to see why everyone likes to buy these hats. You can get more information about Ouray hats by watching the video below and subscribing to our YouTube channel. Go ahead, request a free quote for Ouray caps with custom embroidery by clicking here.
In addition to your traditional baseball and trucker style caps, you can also buy custom visors and fishing hats made by Ouray. Consequently, many of our established customers are now switching to Ouray hats from the standard Flex Fit and Yupoong brands.
Would you like to learn more about Ouray Hats? Ask the experts at Hart Mind Soul custom apparel for details on custom embroidery. While you are at it, go ahead and check out our Five Star reviews for screen printing and stickers. You will see why people have been trusting us for over twenty years.
Because Hart Mind Soul and the HMS nation understand that you time is important, we are proudly open 24 hours a day and 365 days a year. That means you can buy custom embroidered hats on weekends and holidays. Please remember, standard turnaround time on new orders is about two and a half weeks, so plan ahead.
You can finally buy Ouray products from an established company near you! Take the next step and request an estimate for custom embroidery on Ouray caps from Hart Mind Soul. With distribution centers in Oregon, Washington, Missouri, Illinois and New Mexico, you can see why we are America's Best choice for custom hats.