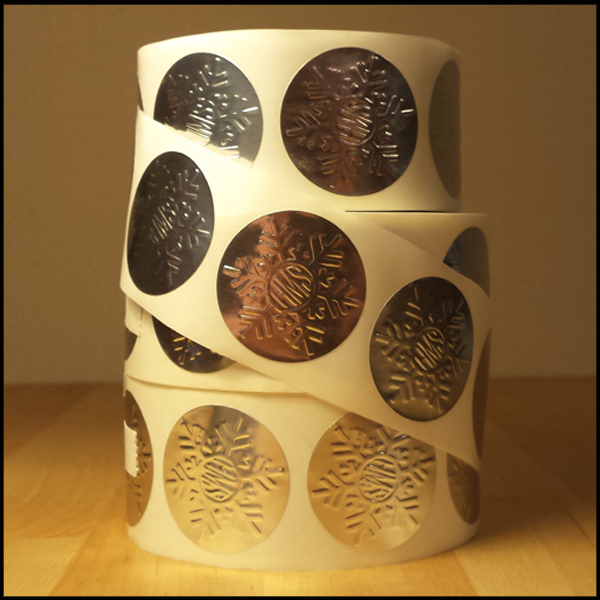 Make a statement with custom embossed stickers for your next presentation. High quality, embossed stickers add a beautiful touch to your documents, mailings or products. Custom Embossed labels and decals are perfect for wine labels, product packaging and any other time that you want to make a good impression.
Available in a variety of shapes and sizes, see how your company logo would look on an embossed label or sticker. From circles and square cuts to specialty, die cut shapes embossed foil stickers will make your company logo stand out in a crowd.
Are you an educator or teacher looking for a sticker to customize your certificates or awards? Order special burst shape stickers in gold foil and have your school's logo or mascot embossed to show your team support. Contact Hart Mind Soul custom screen printing for clean and professional sticker embossing.
Most graphic designs and company logos can easily be embossed. Send in a copy of the artwork along with your order request when you want to buy custom embossed stickers and labels near Portland, Oregon. Ask about embossed foil options like gold and silver labels for your business and personal needs.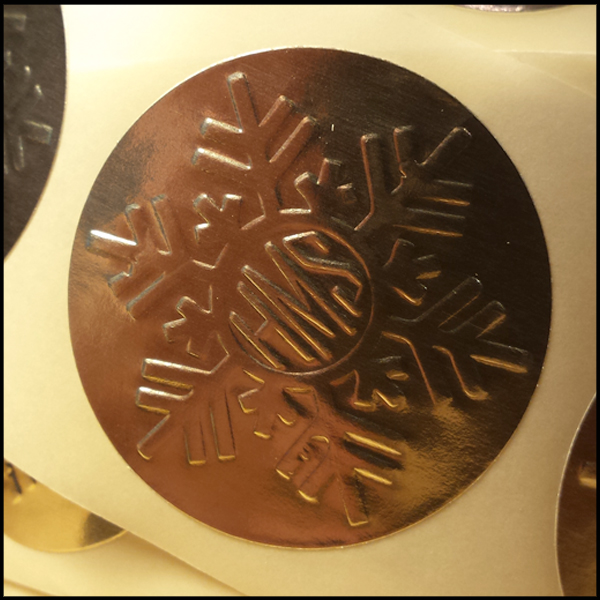 Read customer reviews for America's Best Embossed Stickers and Labels on the HMS nation website and place your order today. Shop embossed stickers for sale in Portland, Oregon from any smartphone with our mobile friendly sticker shop. Want to get a custom embossed sticker quote over the phone? Just ask HMS, (800) 968-0799