Hart Mind Soul & the HMS nation

100% Satisfaction Guarantee
We know the HART of our Marketing Company is customer service and quality products. That is why Hart Mind Soul and the HMS nation offer a 100% satisfaction guarantee on custom screen printing, stickers and embroidery. For unparalleled customer service contact Hart Mind Soul. 1800.968.0799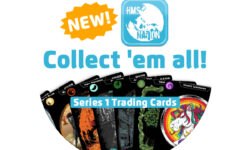 Start the New Year with Hart Mind Soul collectible trading cards! Available for a limited time, these full art cards are fun for everyone. Collect them all!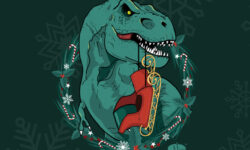 Start your holiday shopping early and get the the new, Christmas Dinosaur Stickers! New, limited edition trading cards feature designs from Hart Mind Soul!
Buy Scratch N' Sniff Stickers online! Start your next marketing project with the professionals at Hart Mind Soul and impress everyone with custom scented labels.
Ask about custom stickers!

Specializing in the printing of foil labels, scratch and sniff stickers, glow in the dark ink, and reflective materials. Hart Mind Soul, is America's Best choice for high quality, custom stickers.