Hart Mind Soul & the HMS nation

100% Satisfaction Guarantee
We know the HART of our Marketing Company is customer service and quality products. That is why Hart Mind Soul and the HMS nation offer a 100% satisfaction guarantee on custom screen printing, stickers and embroidery. For unparalleled customer service contact Hart Mind Soul. 1800.968.0799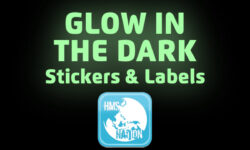 Make a good first impression with Glow In The Dark Sticker Labels from Hart Mind Soul. We sell custom glow in the dark stickers that are made in America.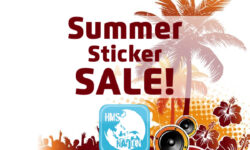 Start summer with the best sticker sale of 2021! In the first place, we have the largest selection of specialty inks, foils and die-cuts anywhere in America.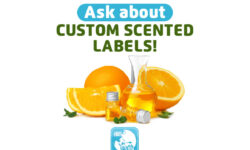 Are you looking for custom scented labels? If you want a unique, custom label solution, we can help! Contact the team at Hart Mind Soul about product labels.
Ask about custom stickers!

Specializing in the printing of foil labels, scratch and sniff stickers, glow in the dark ink, and reflective materials. Hart Mind Soul, is America's Best choice for high quality, custom stickers.