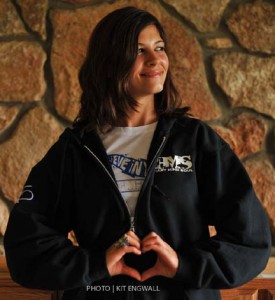 Every week at Hart Mind Soul custom screen printing and embroidery we receive phone calls asking about the cheapest T shirts. Most consumers are not aware of the many factors that contribute to the highest quality apparel and screen printing. This simple guide is meant to help you make the best decision when it comes to custom screen printing and embroidery.
When a distributor offers a cheap t-shirt it raises a number of red flags that you as a consumer should take into consideration before making the final decision as to where is the best place to order custom screen printing or embroidery.
A few things to be aware of when purchasing inexpensive garments and screen printing are as follows:
*Quality of the shirts or garments. Oftentimes a lower priced garment means a product that will not hold up in the wash. This is notable from the onset as you can hold the t-shirt up to the light and see right through it. These garments will typically last only 12-24 washes where as a more sturdy garment can last between 100 and 400 washes. This is important if you want to associate your brand or products with quality. A quality t-shirt will stay on your customers back for years offering you the best value for your dollar and forming an association between your company and high quality.
*Quality of screen printing.                                                                                                                                                          There are many factors that come into play with the quality of screen printing. From the machines used to make the actual screens to the pre press setup, professionalism of the printers, cleanliness of the shop, attention to details, the ink department who mixes specific Pantone colors, and the art department.
Many screen printing shops do not have the knowledge or ability to burn high quality screens. This is evident in the amount of detail and fine lines that the final print shows. Hart Mind Soul offers the latest innovations in screen printing technologies ensuring you the cleanest and most detailed prints available on the market.
Professional printers understand how to load the press to ensure that your prints come out straight and centered every time. Cutting corners in this step of production can lead to offset or crooked prints. At Hart Mind Soul, our screen techs and printers have years of experience and take their time when printing to ensure your prints look the best they possibly can.
I can not speak enough as to the importance of having a clean shop. This helps to keep your final product looking sharp and professional as well as cutting down on smudges or ink stains on the garments. Hart Mind Soul custom screen printing and embroidery production facilities are immaculate. We are organized and thorough and this commitment to excellence is visible in our prints and products.
Attention to detail simply means that your shirts are being printed by individuals who treat them as they are their own. When jobs get rushed things get overlooked. This can be simple spelling errors, or misprinted images, location of prints or color(s) of ink. It is essential to have a printer with an eye for detail when producing high quality prints. Hart Mind Soul employs a system of checks and balances to ensure all orders are printed to specifications. This includes s series of layout proofs and an approval process so that multiple professionals look at and are satisfied with the prints before beginning production on any orders.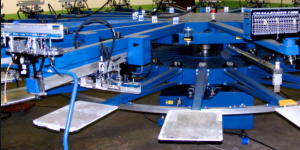 Does your screen printer offer to mix custom Pantone (PMS) colors? Many customers will request or call out a specific ink color. The mixing of ink is an exact science. The slightest error in color can disrupt an entire order and be very costly all the way around. Hart Mind Soul proudly offers Pantone color match at no additional charge to you. Just let us know the PMS color number and we can mix an exact match for you every time. This also helps to ensure the ink colors stay the same when you place a reorder with Hart Mind Soul.
The art department is a crucial factor in professional screen printing. Having nice artwork and the ability to convert it to press is a science in and of itself. Artwork for screen printing must meet certain requirements in order to print clean and correctly. Make sure your screen printer understands the finer details of this process. Overlooking this step can lead to shaky looking prints, poor registration and gaps between colors on the garments. HMS artists and our art department are some of the best in the industry. From simple conversions to creating CMYK and halftone prints we understand and are committed to executing pristine quality artwork for production.
*Turn around time and the ability to meet deadlines.                                                                                                                   Does your screen printer have a production schedule? Many screen print orders for events must be completed by deadline or they simply are not needed. If you have an event on July 4th but do not get your order until July 7th, you have missed out on opportunities and are stuck with a product you do not need. What is the policy of your printer if deadlines are missed? HMS custom screen printing will work diligently to ensure your deadlines. Our production schedule and system help us to ensure that nothing is overlooked. We start early and work late to meet your deadlines. Standard turnaround time on NEW orders is about 2.5 weeks. Turnaround time on REORDERS is closer to 2 weeks. RUSH orders can be negotiated if you have a pressing order. We oftentimes are running ahead of schedule, so orders can be completed sooner. We stand behind our word and make sure to leave enough time in case we have any questions prior to production.
*Quality of customer Service.                                                                                                                                                       How long does it take your t shirt distributor to reply to your emails? Do you get an answering machine when you call, or are you greeted by a smiling person every time? If there are any questions or concerns about a previous or existing order how well are your needs met? Are you working with someone who takes your best interests to heart or are you just another paycheck to them? At Hart Mind Soul we are proud to offer first class customer service. From the initial contact and quote generation to the content of emails, our willingness to work with customers to ensure the most pleasant experience, customer followups and genuine interest and care for our customers and their orders. We value each and every customer at HMS screen printing and embroidery, therefore prompt replies to your messages and calls are of the utmost importance to us. At Hart Mind Soul, we know the "HART" of our business is our customers.  Our priority is customer service that is second to none. We work hard to ensure our customers are satisfied.  We Value Your Reviews! Our goal is to serve you at an excellent level.  Customers from Oregon, California, New Mexico to Florida, Hawaii and across the entire county trust and value the Apparel Design and Commercial Screen Printing from HMS.
*Quality of embroidery.                                                                                                                                                                  There are many kiosks in the mall that can do a small run of embroidery for a discounted price. However, the stitch count on these is much lower than a professional grade product. Most notable is the amount of detail that is retained in the design. Embroidery orders run on these lower end machines will take much longer to produce and will not endure the test of time when compared to an industrial quality embroidery machine. Most of these shops also use a cut rate thread which will fade with time and is prone to break and fray. At Hart Mind Soul we make sure to give you the highest stitch count possible. In addition to the highest quality threads and products our embroidery will stand up for many washes and even endure the harshest of elements. Since most embroidery orders are run on higher end apparel, it is essential to have an embellishment that will last at least as long as the garment you have selected, weather it be hats, jackets, work shirts etc. Our embroidery experts have a passion for quality work and we gladly pass this commitment to excellence along to you.
*Customer reviews.                                                                                                                                                                       How long has your current screen printer or embroiderer been in business? Before deciding on a company to work with make sure to check their customer reviews and overall satisfaction rating. If the company does not have an updated website or review page, buyer beware. There are many places to find review of existing business online. The money you may save from buying a cheap t-shirt can quickly be lost if the order is not executed professionally or if details are overlooked. The best way to ensure you are dealing with a professional business is from the testimonies of existing customers. Hart Mind Soul custom screen printing and embroidery is proud of our five star customer service and product ratings. We have many testimonies from satisfied customers from everything from hats and shirts to stickers and jackets. Weather you are ordering one unit or thousands make sure you visit the companies review page. Click this link to see a few reviews from our many satisfied customers: https://hmsnation.com/customer-reviews
*Return policy/Quality guarantee.                                                                                                                                             What is the return policy and quality guarantee from the people you are currently getting screen printing, t-shirts and embroidery from? If something is misprinted or spelled wrong who takes responsibility? Do you receive layout proofs prior to production? What happens if the wrong design is printed on the wrong location? What if the wrong sizes or colors are used? Many companies simply pass these mistakes onto the end customer and hope they do not notice. At Hart Mind Soul we offer a 100% customer satisfaction guarantee. We care more about the customers experience and quality of our work than we care about making money. Our commitment to all of our customers is that we will get it right the first time, on time or we will work to do whatever it takes to ensure your satisfaction with our products and services.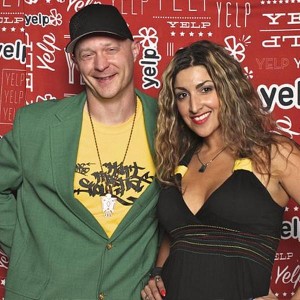 In life you often get what you pay for. Just look at a fast food hamburger vs a hamburger from a sit down restaurant. Yes, with fast food you only pay $1.00, however you get low quality ingredients, minimal service and leave feeling gross and still kind of hungry. Not to mention the other $1.00 for a drink, another $1.00 for fries, etc. By the time it is all said and done you end up spending more than you had budgeted and still do not get what you wanted.
However, if you invest at the sit down restaurant you get a higher quality meal. The food you order is made with top notch ingredients, you receive excellent customer service and a free side of fries. You typically get a free refill on your drinks and leave feeling full and with leftovers for later. The entire experience leaves a smile on your face and you want to tell your friends.
The final choice is yours and yours alone. Do you want a cheap dollar menu t-shirt or do you want high quality products and service? At Hart Mind Soul we offer competitive pricing and the best shirts, screen printing and embroidery hands down.
For more information about Hart Mind Soul and the HMS nation feel free to visit our website at: https://hmsnation.com
Or simply call us today and speak to an industry professional: 1800.968.0799