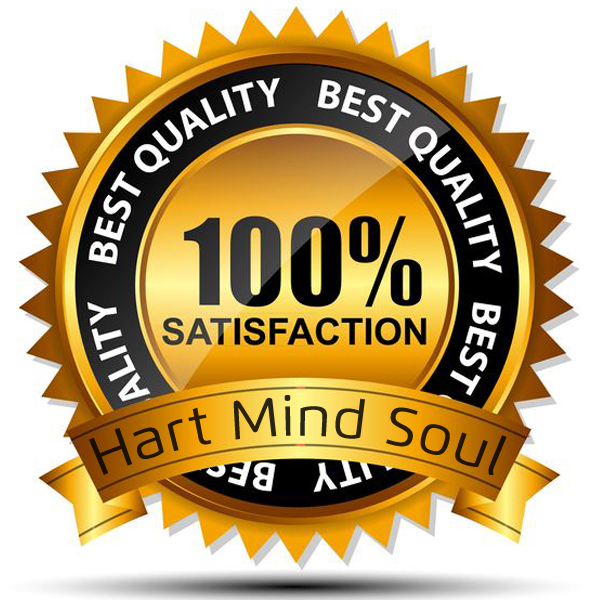 Are you searching online for America's Best All In One Marketing Company? You already know that Hart Mind Soul has a reputation for excellent screen printing and high quality sticker labels, but where you aware that we also offer a full suite of marketing services?
That means, in addition to over twenty years of print advertising and custom embroidery, you can now get the same great Satisfaction Guarantee on all products and services from Hart Mind Soul. From Website design and custom graphics to logo development and branding, we back our promise.
So why does Hart Mind Soul offer a 100% Satisfaction Guarantee? When we first started this business in 1998, we had a dream of providing only the highest quality screen printing and design services. The HMS Satisfaction Guarantee is our way of fulfilling that vision. Our underlying commitment to being the very best is what sets us head and shoulders above any other national marketing agency.
Furthermore, we personally believe in every product we sell. This helps keep us accountable and helps keep you from buying something you don't need. Quite simply, we care more about providing excellent customer service and high quality products, than we do about the profit margin.
We strongly believe that if we pour our all of our Heart Mind and Soul into every transaction, we will honestly be America's Best Screen Printing and Design Company. And you know, for the past two decades we have done just that.
But don't take our word for it. We encourage you to read any of our Five Star Reviews for custom labels, screen printing, embroidery or marketing services before you buy. Go ahead, shop around. Just make sure you compare our ratings and reviews before you buy.