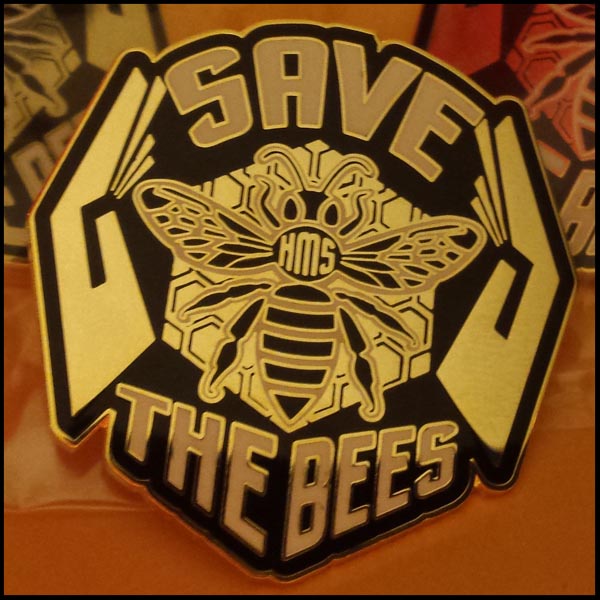 Shop the best gifts of the year, online with the HMS nation and help us Save The Bees with each purchase! Shop online for custom screen printed T-shirts near Lake Oswego, Oregon knowing that your money is going to a good cause. View our special edition Save The Bees t-shirts here, or order custom printed shirts with your own designs.
Who doesn't like bumper stickers? Show your support for our Save The Bees campaign and buy a few weather resistant stickers to put in your kids stockings. Made to last, our waterproof bumper stickers with custom screen printed, Save The Bees design are an affordable way to get your Christmas shopping done early.
Are you still looking for that perfect gift for the Bee Lover in your family? Buy one of these special, limited edition lapel pins from the makers of Hart Mind Soul. Each Save The Bees, gold lapel pin is individually numbered on the back guaranteeing a unique gift perfect for the holiday season.
Delivered directly to your front door free of charge, it is easy to see why so many of our products are featured on the Top 10 Best Gifts list of the year. Order early and receive a FREE gift from the HMS nation when you place your holiday order by November 30th.
Hurry! Supplies are limited and our inventory is selling fast. Shop early for the best selection of holiday gifts from Hart Mind Soul and help do your part to make the world a better place, one bee at at time.