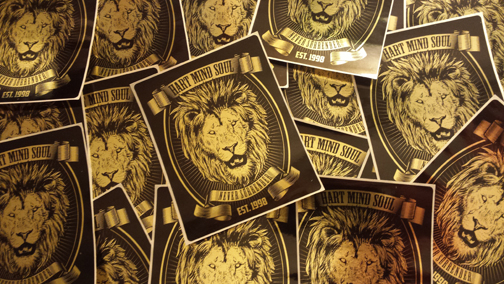 Get the back to school season started with new, custom GOLD FOIL stickers from the HMS nation! Hart (heart) Mind Soul custom screen printing, embroidery and stickers proudly brings you our newest Lion graphic design custom printed on the highest quality gold foil sticker vinyl. From Portland and Tigard to Beaverton and Vancouver Hart Mind Soul and the HMS nation are your BEST choice for premier custom printed gold foil stickers, decals and labels.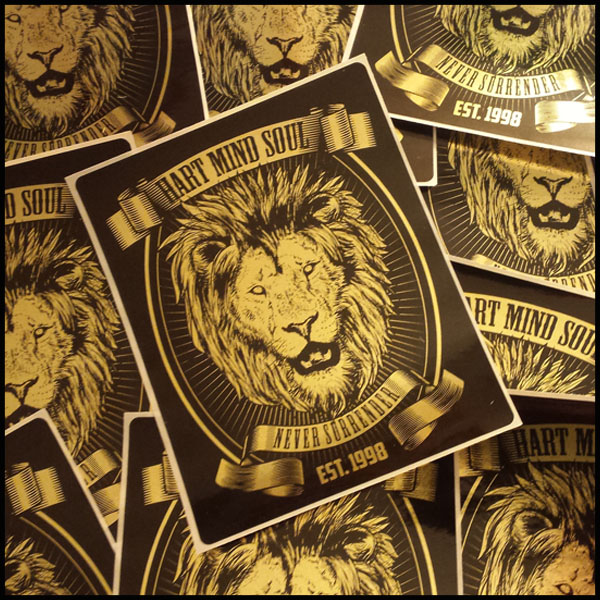 When you need premium GOLD FOIL labels custom printed for your business, school, office, team or other personal projects contact Hart (heart) Mind Soul online for FAST and convenient Five Star service and quality products in the greater Portland and Vancouver area. Request a FREE custom quote for Gold Foil labels and sticker printing services from your smartphone or tablet.

Backed by our 100% Customer Satisfaction Guarantee, Hart (Heart) Mind Soul and the HMS nation are here for you from start to finish. Contact us online to get started!
Hart Mind Soul: Always a pleasure – 1800.968.0799 / Quality Custom Screen Printing and Stickers Since 1998