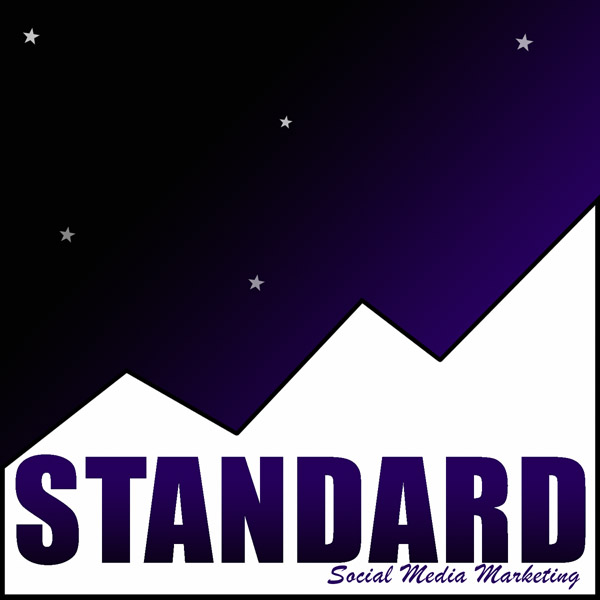 Take a look around, and it is obvious that the world we live in is changing at an ever quickening pace. From the way we communicate to the way we do business. Like it or not, the world as we know it has changed. Usually by the time you notice that it has changed, it is already changing again. Some businesses choose to ignore the tides of time, while others vary from minimum to mediocre participation, with no real understanding. The truth is, that if your business is not operating on major social media sites you are missing a key demographic, and loosing out on tremendous revenue opportunities.
In fact, the research strongly suggests that online and mobile consumer purchasing is at an all time high and that this trend will continue well into the future. What does this mean for your traditional brick and mortar shop? In days past, I would have said that it depended on your level of commitment, work ethic, and passion for the unique product or service your business offers. However, with the change in society and economic values, I would venture to say that the key factor to success in ANY business venture is the amount of discipline you are willing to put into learning and applying new marketing strategies aimed to get your message heard, and your products or services into the homes of satisfied consumers.
The sad fact is, that most traditional business models fail. Coupled with the always present fears of economic downturn and the advent of new and more affordable technologies, MOST traditional business models are set to fail. This holds true for NEW businesses, but most strikingly for ESTABLISHED businesses. If you have a brick and mortar location and are struggling to make ends meet with your traditional marketing strategies, or are not implementing and using key social media sites such at Twitter, Facebook, Youtube, Pinterest, Instagram, LinkedIn, or Blogs, you can not expect to increase, or even maintain your current market share.

Why do I write this on a custom screen printing, embroidery and sticker blog? Well, being in the custom apparel and sticker business for over a decade, in Portland, Oregon, we have had the pleasure of working with many great businesses, as well as the (hart) heartache, that comes with losing a valued customer when a long term business is forced to shutter their doors. With urban progress and the booming influx of new residents to the greater Portland, Oregon area, many of the once iconic and namesake, established businesses of historic Portland, Or have been demolished or are set for removal. Even the businesses that survive are often forced to relocate due to increased rents or shady rental agreements.
With the start of the recession in 2007/2008 (heart) Hart Mind Soul custom screen printing, apparel and stickers had to adjust and adapt in order to survive in the brave new world, in which all surviving business owners have found our selves. My personal business at HMS (Hart Mind Soul) in Portland, Oregon started to pull back from traditional marketing ventures and began to operate on a much smaller, but more concise budget. This shoestring budget along with our creative desire to win, regardless of all circumstances, and belief in our product and services, catapulted our small brick and mortar company, from inside the our offices in NW, Portland at the Freeman Tractor Factory, to one of the most strategically effective gorilla marketing companies across the nation. The fact that you are reading this on our HMS nation blog, is in itself testament to the power of social media to drive website traffic and  sales.
And that is when the emails started to come in. Our business during the recession went through the roof. Our new business model was taking off in ways that our traditional business had never been able to, due to the weight and overhead of our brick and mortar responsibilities and commitments. We were about to reach a much broader crowd that was tech savvy, and had the capital to invest into our products and services. It wasn't long before we were able to take this same business model, copy, paste and multiply it to new and more complicated items and services. Yes, we were making more income, but the most exciting offshoot of all this was the new clients we were getting on a daily basis.
As a business owner, who would you rather work with? A customer that is growing business or a customer who is going out of business? Unless you are into "Storage Wars" TM, you will want to work with the customer that is growing business. Monetary gains aside, the quality of the people you work with will produce higher end sales, more repeat customers and five (5) star reviews.

As the business grew between 2008 and 2016, our marketing strategies at Hart (heart) Mind Soul began to get national recognition in newspapers, magazines, radio, and television. We were even asked to speak at multiple schools across the country and once to the Portland Concierge Association about HMS customer service, and the strengths of our business model. This of course led to higher profile customers and larger dollar value projects. Ultimately, Hart (heart) Mind Soul and the HMS nation came out of the recession, debt free, operating with our highest profit margins ever, an increased and sustainable growth rate and we were operating  100x stronger than we were prior to the economic decline.
Now this is where it gets good! As Hart Mind Soul not only continued to survive, but to thrive, we began to get more and more requests to help our new and existing customers manage their online presence and social media accounts. With years of experience and our team of dependable people working diligently night and day, Hart Mind Soul and the HMS nation are proud to introduce our NEW, online advertising and gorilla marketing genius in cute little package, we call Standard Social Media.
The Standard Social Media package helps you get online and get your message heard! From growing new business to connecting with existing customers, find out more about this exciting NEW online marketing and non traditional gorilla advertising services in Portland, from the makers of Hart (heart) Mind Soul and the HMS nation!
Request more information on Standard Social Media Marketing in Portland, Oregon – Or call: 1800.968.0799