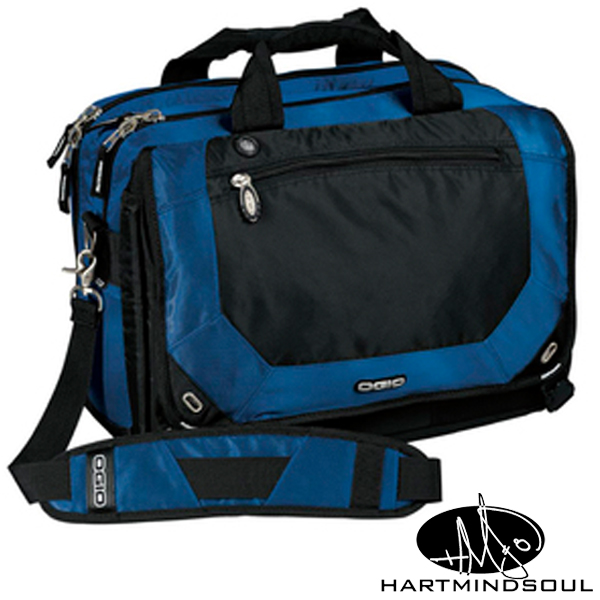 Do you need a customized messenger bag for employees or the office commute? You can get a custom logo embroidered on high quality messenger bags from Hart Mind Soul. Ask about available styles, including OGIO and Port Authority.
You will find these durable messenger bags are perfect for just about everything. From airplane travel to your favorite, local coffee shop, custom messenger bags make a lasting impression. You can see additional styles of Messenger Bags here, with our online apparel catalog.
Because every order we produce is backed by our Customer Satisfaction Guarantee, you can rest assured that you will get the highest quality service and products every time you buy. Consequently, we are one of America's only Five Star rated embroidery companies with over 20 years of experience.
You can always shop around if you are searching for the lowest priced messenger bags. However, when you buy from Hart Mind Soul, the time and energy you save will more than make up for the difference in price. That's our commitment to you, and our reason for being in business.
Because we understand that you have a lot of options when shopping online for custom messenger bags, our goal is to make the process easy and affordable for you. You can take the next step by clicking here and requesting a FREE quote for messenger bags with embroidery.
Finally, we want to remind you that in addition to offering America's Best Embroidery Services, Hart Mind Soul also offers a full suite of marketing services. From screen printing and advertising to logo design and digital marketing, we are your number one choice.