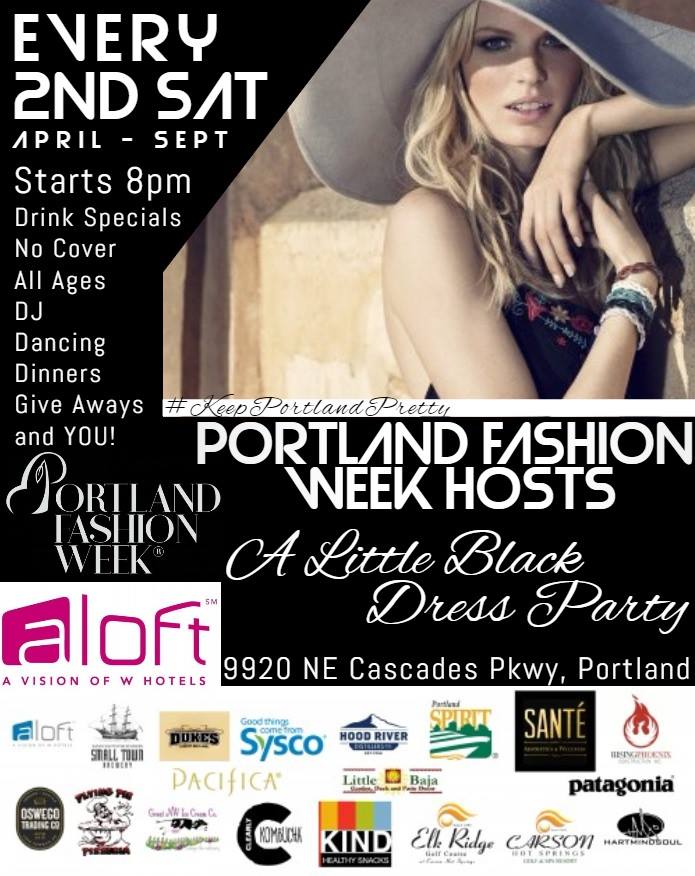 Are you looking for something to do this weekend near Portland, Oregon? Join the Portland Fashion Week Crew as they host a fabulous night of business networking, fashion, free food and fun. PFW Presents the Little Black Dress party, happening every 2nd Saturday of the month. The party starts in April and runs through September, 2018.
This Portland Fashion Week event is intended for all ages and is free for everyone. Get our and get seen at one of Portland Oregon's most fashionable events with no cover. You can take home even more with special contests and giveaways from some of Portland's Top 10 Local Businesses.
With drink specials for adults ages 21 and over and free food while it lasts, this is one event you won't want to miss. Because Portland Fashion Week and Hart Mind Soul have an established reputation for excellence in the apparel industry, you know it will be awesome.
Why not get out of the house and enjoy great local food, business professionals and fashion networking? In addition to meeting industry professionals, local fashion designers and photographers you might just make a few friends. Because PFW believes in Keeping Portland Pretty, we encourage you to be respectful of everyone in attendance.
Furthermore, since the Little Black Dress Party is being held at the Aloft Hotel near the Portland airport there is plenty of parking. Do you prefer to take the Tri-Met bus or Max train to the event? The event is conveniently located minutes from the Cascade Station. Most importantly, remember to party responsibly and never drink and drive.
Have we got your attention? If you would like to partake in a FREE* evening of food, drinks, business networking and local fashion, simply click the link. Want to know more about the Little Black Dress Party hosted by Portland Fashion Week and Aloft Hotel? Send an email to info@portlandfashionweek.net or follow any of the links in this blog.