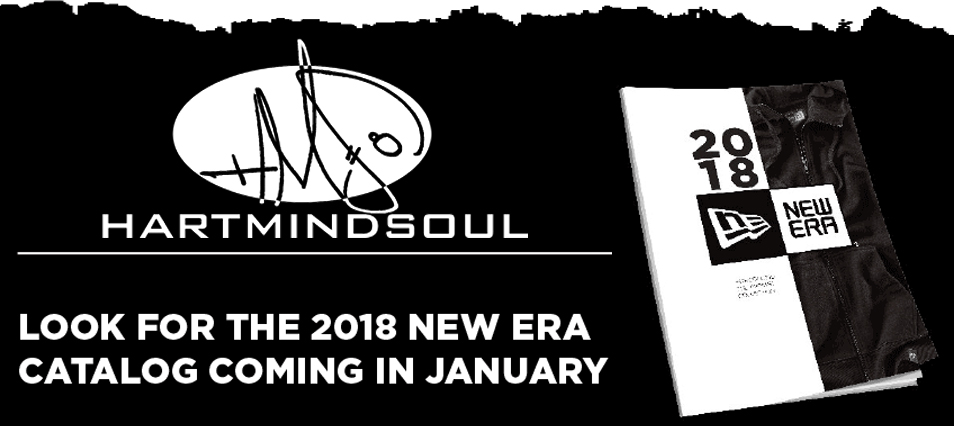 Did you know that not just anyone can sell NewEra Hats? It's true. Because Hart Mind Soul and the HMS nation meet and exceed the standards for our custom embroidery technique, we have earned the right to be an authorized distributor. So remember, the first thing to do when searching for NewEra hats is to contact Hart Mind Soul.
In addition to selling New Era Hats and Shirts, the HMS nation continues to stay on the cutting edge of fashion and design. Furthermore, Hart Mind Soul custom apparel also backs our products with a 100% Satisfaction Guarantee. Since we are clearly the best rated embroidery company, why would you buy NewEra hats anywhere else?
So, while many other local screen print and embroidery companies may have the lowest prices, we will always have the best products and service. Since you are a smart consumer and understand value, make the decision to buy NewEra caps from a Five Star rated company.
The most important thing is that you have a top quality hat that will look good for years. Nothing compares to the life and longevity of a NewEra hat. You will find these hats durable and up to the task of any environment. Yes, truly these NewEra hats where made to last for years.
Finally, remember that Hart Mind Soul and the HMS nation work hard to make the world a better place. In addition to the best custom embroidery and hats, we also make donations to charitable organizations like SeeTurtles.Org. So, when you buy custom embroidery on New Era Hats you are helping to Save The Turtles.
Conclude your online search for America's Best Custom Embroidery Company with a FREE quote. All you have to do is click here and send us the order details. One of our awesome team will contact you with your FREE custom estimate for NewEra hats.