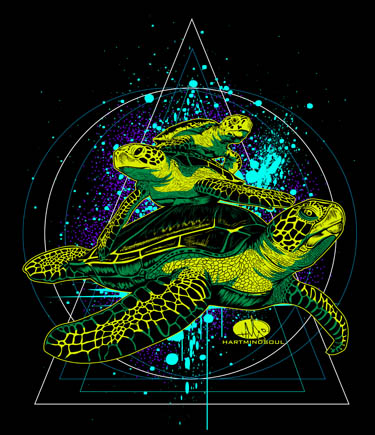 Have you seen the NEW, CMYK custom screen printed DryFit style Cool Dry T-shirts from Heart Mind and Soul & the HMS nation? Click the videos in this post to see details. Or simply tap on the Turtle icon above to go directly to the Hart Mind Soul online apparel shopping cart where you can purchase all sorts of quality screen printed products that help Save The Turtles.
Get the NEW custom screen printed CMYK shirts from the HMS nation while supplies last and help Hart Mind Soul make the world a better place one turtle at a time.
Choose Heart Mind and Soul for all your custom screen printing and sticker needs near Albuquerque & Rio Rancho and help Save The Sea Turtles with the HMS nation. Read more!