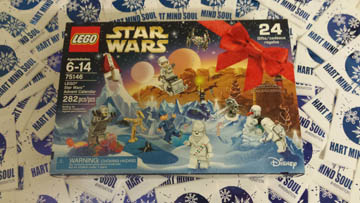 Win Big with Hart (heart) Mind Soul and the HMS nation this holiday season! Randomly inserted in our annual Hart Mind Soul holiday cards will be FIVE golden goose stickers. Find one, win a prize. It's that easy. How do I get on the Hart (heart) Mind Soul mailing list? There are a few ways. All online shopping cart orders are automatically added to our Christmas card mailing list. All commercial orders for Hart Mind Soul custom screen printing, embroidery and bulk sticker orders are also seamlessly added to our mailing list. In short, if you have made a purchase from Hart Mind Soul in the past year, you will be getting a holiday card along with official game pieces. Purchase does not increase your chance of winning, it just enters you into the Lego Star Wars Advent Calendar Contest without you having to do anything else.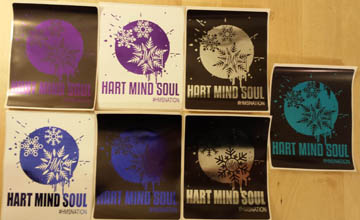 Join the HMS nation for FREE! You can also enter to win a Lego Star Wars Advent Calendar by simply sending you full name and complete mailing address to our online contact form. Make sure you put "HMS nation Lego Advent Entry" in the subject line. Holiday cards will be sent out around Black Friday and instant winners will have until December 1st to claim their prizes. Any unclaimed prizes will be awarded to users who post photos or videos using #HMSnation and #HartMindSoul on Instagram.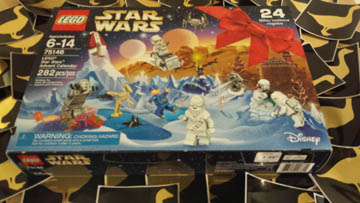 Even if you don't get a Golden Goose sticker in your Hart (heart) Mind Soul special holiday card, you can still win other GREAT prizes from the makers of the HMS nation. From custom snowflake foil stickers to limited edition hoodies and embroidered beanies get ready for a Merry Christmas with online holiday offers, Lego Star Wars Advent Contest Giveaways and all the coolest winter gear, fashion and styles in the greater Portland and Eugene Oregon areas.
Click here to enter the Hart (heart) Mind Soul / HMS nation Lego Star Wars Advent Contest Giveaway. (One entry per household) No purchase necessary. Void where prohibited.