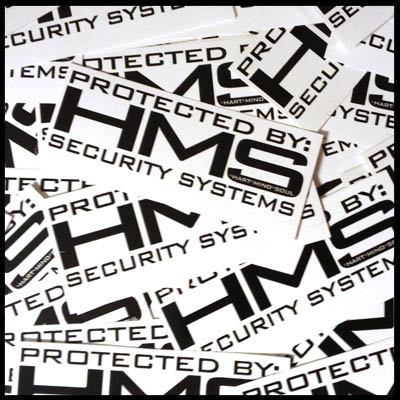 You have seen them everywhere. From downtown Portland, Oregon to Waikiki beach in Honolulu, Hawaii and Anchorage Alaska. Featured in countless news paper and magazine periodicals and gracing the front doors of coffee houses and personal residences in Seattle for over a decade. But what exactly are HMS security stickers? Quite simply, HMS (Hart Mind Soul) Security stickers are a way to connect people with their surroundings in a fun and artistically creative way.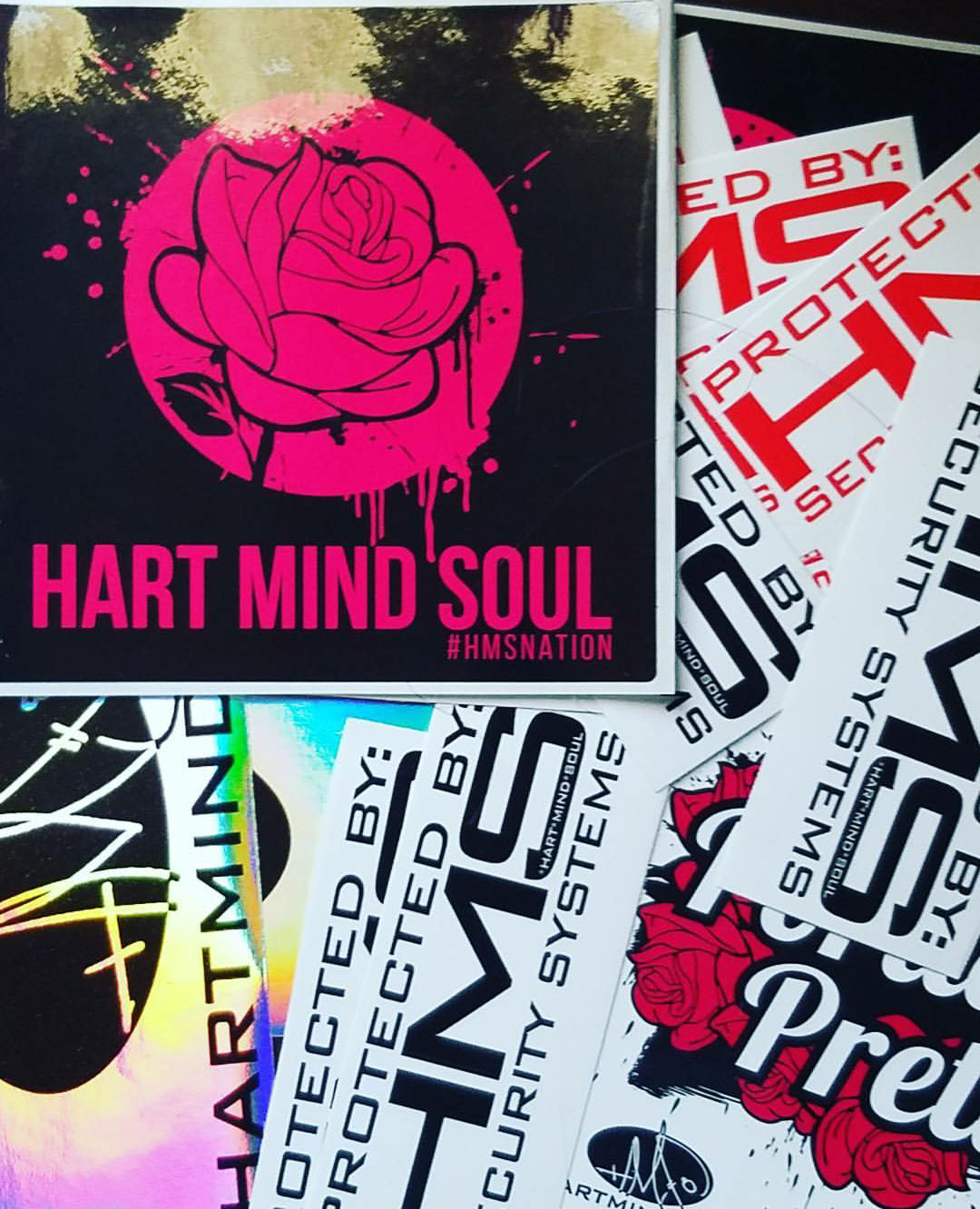 With a background in gorilla marketing and subversive advertising Hart (Heart) Mind Soul distributes thousands of HMS security stickers through the HMS nation. Ask just abut anyone you see with an HMS security sticker and they will have a fun story about how they received it. This creative, yet subliminal marketing technique has put Hart Mind Soul and the HMS nation in front of countless cameras and viewers across the world. From London to New York, from Cancun Mexico to Australia HMS security stickers are EVERYWHERE!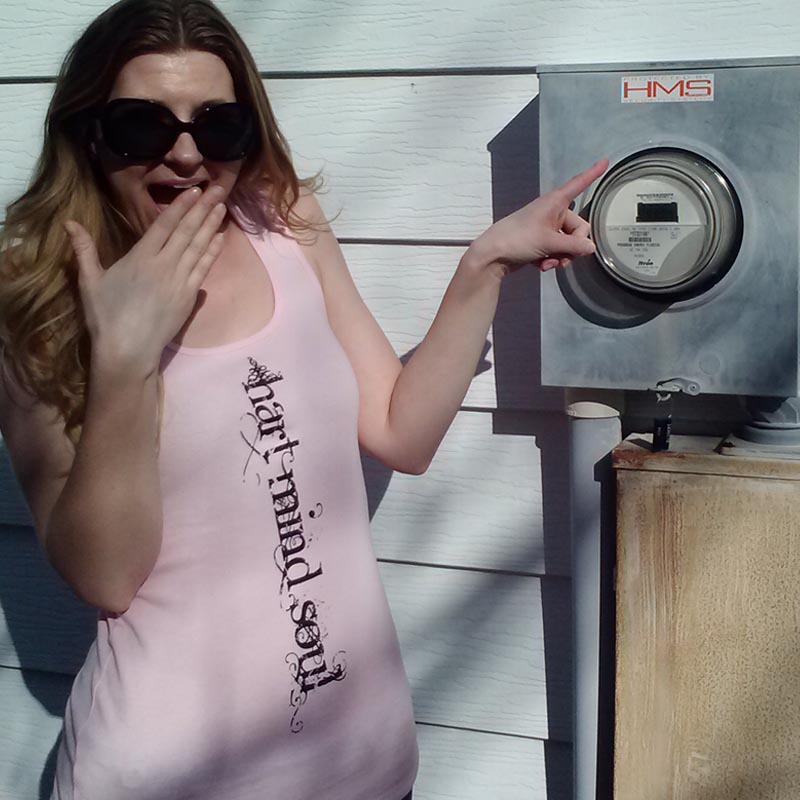 What are HMS Security Stickers?
When you create a sense of community you create a sense of belonging. And that is exactly what Hart (heart) Mind Soul and the HMS nation are all about. Click here to get your own HMS security stickers online! HMS Security Stickers are currently available for sale with RED and BLACK screen print. OR you can order anything from our online Hart Mind Soul shopping cart and receive a *FREE sticker pack with the newest and hottest HMS security stickers!