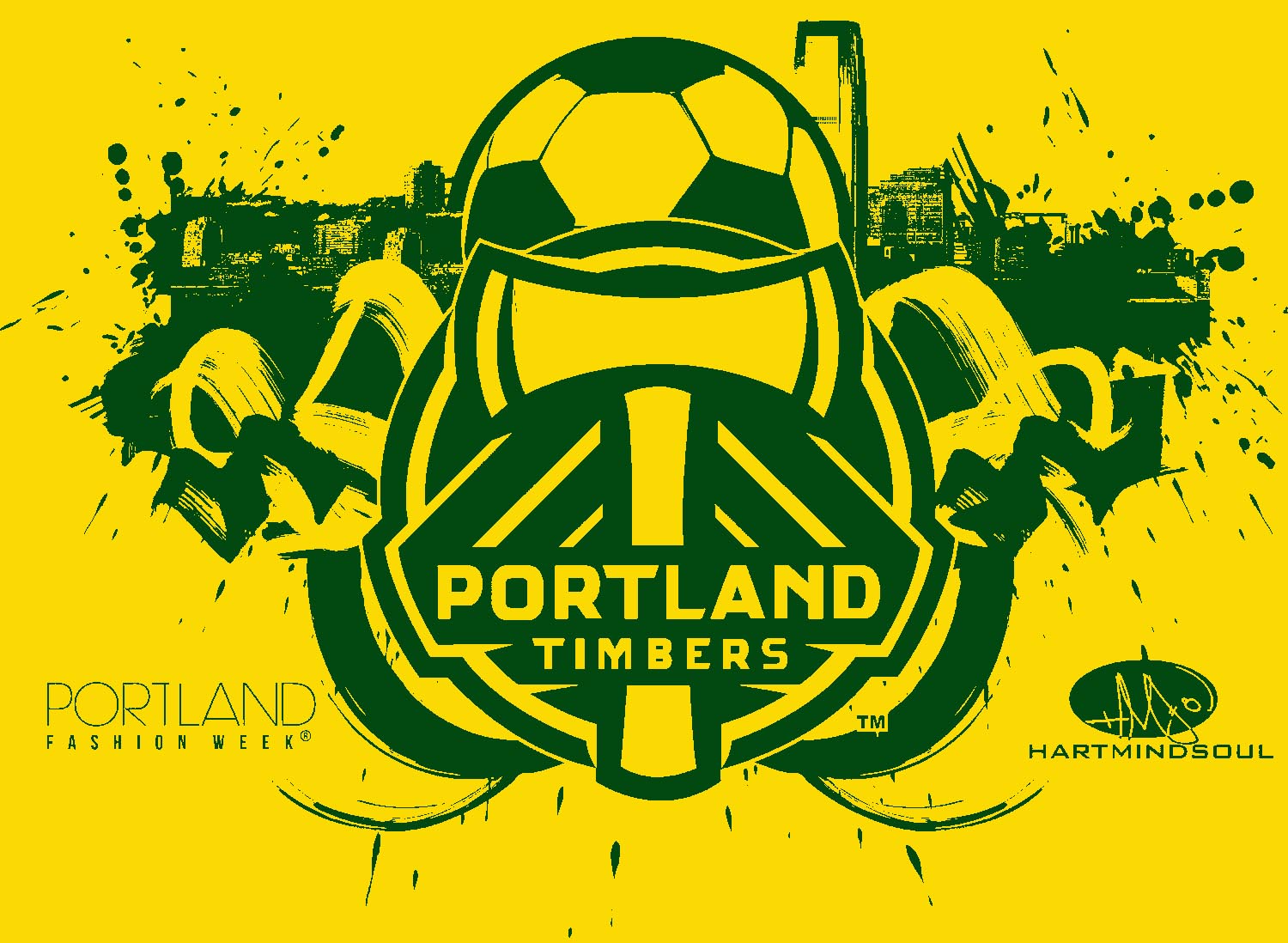 Not for sale! Hart Mind Soul custom screen printing, embroidery and stickers has teamed up with the Portland Timbers for Portland Fashion Week! In fact this new run of screen printed HMS / Portland Timbers T shirts is so limited, I am not even sure what you can do to get one.
Other than contact the fashion and style experts at Portland Fashion Week (PFW) and see what you can do to pry one from the owner's hands. Fortunately, I know the guy who runs Hart Mind Soul custom apparel in Portland, Oregon, and made sure to get one for myself before they shipped out from production.
Printed on Gold, DryFit style T-shirts with Hunter Green, HMS nation artwork, designed by the talented Hart Mind Soul artist, Andrew Linville, in Albuquerque, New Mexico. These high quality custom printed shirts are guaranteed to score big with the soccer loving, Portland Timbers fans across the nation.
Remember to stay posted for updates on this years Portland Fashion Week events and other fashion and style opportunities.
Portland Timbers, Portland Fashion Week, and Portland's best custom screen printing, apparel and embroidery experts, all in one place.
Hart Mind Soul, here for all your screen printing, apparel, T-shirt and sticker needs. Contact us today for a free quote. Click here or call us directly, 1800.968.0799
At Hart (Heart) Mind Soul, we are making the world a better place, one screen print at a time.
Click here for 2015 Portland Fashion Week Tickets! And tell 'em your friends at HMS nation sent you.