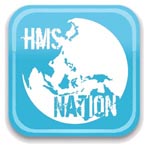 Hart Mind Soul custom screen printing, embroidery and stickers is now offering FREE setups on larger qty. custom t shirt and sticker orders!
Tired of paying setups for screen printed T-shirts and custom stickers? Contact the industry professionals at Hart Mind Soul today and get your FREE quote.
Starting in July and going through summer, the HMS nation will offer free t-shirt setups on all orders of 100+ units. We will also be offering free setups on all custom sticker orders of 1,000+ units.
Remember, there is never any charge for re-setups on existing designs.
Want to get FREE screen printing, t-shirt and sticker setups all the time, regardless of quantity? Ask about our HMS/VIP program. Which now Offers special incentives and pricing for established customers.
So whether you are looking for custom screen printing on T-shirts, hoodies, long sleeves, zip up sweatshirts, or custom stickers, contact us today for the best sticker and apparel choice in Portland, Oregon.
**UPDATE!!** Hart Mind Soul is now serving Albuquerque and the greater New Mexico area.
From scratch and sniff to glow in the dark and specialty foils,  Hart (Heart) Mind Soul is your one stop destination for the highest quality products and the best customer service. Visit us online to find out more, or call for a free quote: 1800.968.0799
Together we are making the world a better place. Together we are the HMS nation.