Hart Mind Soul and the HMS nation are on your radio. If you live in New Mexico, keep your dial tuned to any of the four Millennium Media radio station in Gallup, NM.  That's right! Our very own Hart Mind Soul custom screen printing, embroider and sticker commercial will be aired on all four of the Millennium Media stations that serve Gallup, New Mexico and the surrounding reservation communities.
From Classic Rock on 93X radio station to rockin' (rocking) oldies on 94.9 FM KYVA and classic hits on KYVA 103.7 FM. Our awesome HMS New Mexico commercial will even be broadcast across the heart of the Navajo Nation on Yatteeh Dine 94.5 FM.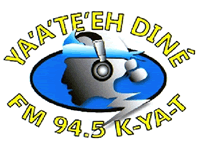 With our commitment to excellence and high quality custom stickers, screen printed T-shirts and hoodies, and the best embroidery Hart Mind Soul and the HMS nation are here for all of your custom apparel needs in New Mexico.
Proudly serving Gallup, Albuquerque, Taos, Grants, Farmington and Santa Fe, New Mexico (NM) You can visit us online to get your order started, or call us today for a free quote. – 1800.968.0799 –
Perfect for schools, bands, sports teams, business or personal use, Hart Mind Soul is happy to manufacture small orders of one (1) single unit up to large bulk orders of 20,000+ units.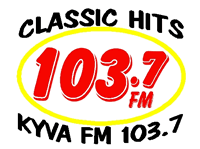 Specializing in high quality garments, screen prints, stickers and embroidery, you can rest easy when you order custom apparel or swag, with Hart Mind Soul. Our 100% customer satisfaction guarantee means that you get exactly what you want, when you want it. On time, the first time.
We understand that your time is valuable, that is why we work hard to ensure every deadline and give you only the best shirts, hats, stickers, screen printing, embroidery, and our first class customer service.
When you need t-shirt or jerseys for football, baseball, basketball, cross country or any other school sport in New Mexico, remember that Hart Mind Soul is an indusry leader with a strong and proven reputation for excellence in screen printing and embroidery.